Joseph Cauldwell - Public Servant
Joseph Cauldwell was the eldest son of William and Eliza Cauldwell (nee Rogers and a stepdaughter of Samuel Whiteley). By 1861, William had moved from Prescott Lancashire and was lodging with his future parents-in-law, whilst Eliza was a live-in servant in a nearby pub. The young couple married towards the end of census year and their first child, a daughter, was born a few months later.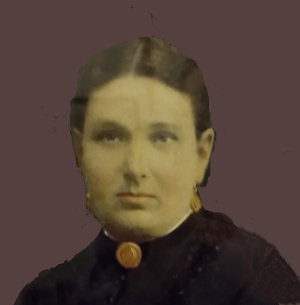 Joseph was born in 1866 and grew up at No 22, the home of his widowed grandmother, Martha. His parents moved to No 26 during the 1870s, where they lodged with Harriet Armstrong, a sister of Eliza'a. Several houses in this terrace, which became known as Step Row, were occupied by members of the extended Whiteley family at this point.
Given the skills that he displayed in his adult life, Joseph must have been a bright child, although his formal education did not reflect this. Elementary education for children under thirteen in Worsborough was not compulsory until 1876 when a new Board school was built to supplement those which had been set up by local churches. Even then, parents had to pay a few pennies a week for their child to attend any school. The high cost of secondary education would have been prohibitive for a miner with a large family, and the concept of educating a child to this level would have been alien to most poor parents.
A boy of Joseph's social class would have been expected to join the workforce and earn a living as soon as possible, irrespective of any other talents. Interviewed in the 1930s, he recalled that his attendance at St Thomas's Church School had been sporadic. As the second eldest child he was sometimes kept at home to assist with what he termed "family management". The practical cost of education was also an issue. His parents could not always spare the money. "If you hadn't got the money, they would not have you at school. Tuppence seems only a small sum now, but it took some finding in those days when there were ten children to feed." Aged nine, and a big lad for his age, Joseph was ready and willing to work and even a small wage would have been a welcome addition to the family income, helping to feed the younger mouths. Coal hewers worked underground and earned the best wages in mining, but William Cauldwell, his father, worked at the pit top. In 1881, both father and son were described as a general labourer on the census.
Joseph's first job in the lamp cabin at Edmund's Main colliery was brief. His age was discovered and he was ordered back to school. At this point his parents applied for an exemption from education because of the family's straitened circumstances. This was granted, and Joseph returned to the lamp room. In 1882, he was transferred to nearby Swaithe Main pit which was owned by the same company. He moved to the saw room, where wooden props were made to support the underground workings. This was a job that required some technical skills and it may be that he received some formal training from the colliery. In 1884, he moved to Barrow Colliery, where he worked as a sawyer for the next 49 years, with only one period of sickness.
Alongside his employment, the 1880s saw Joseph becoming an active member at Worsborough Dale Wesleyan Reform Church. He became a preacher on the Wesleyan circuit in 1885, continuing in this role for more than 50 years. In the 1890s he became superintendent of the Sunday School, another role he held for many decades.
William Cauldwell died in 1889, aged forty eight, leaving two very young daughters and a couple of other children who were still took young to work. This meant that Joseph and his brothers would have had to take on responsibility for keeping their mother and younger siblings. However, three of Joseph's brothers were now capable of earning a wage at the pit, so there would have been enough income coming into the household for Joseph to contemplate having a wife and family of his own.
In 1890, Joseph married Sarah Swift, the eldest daughter of George and Rebecca Swift who had lived at No 30 Jarratts for several years. In 1891, the couple were living adjacent to Jarratts in Clarkson Street with Sarah's widower father and several of her younger siblings. They moved around this area, living in James Street in 1901 and George Street in 1911.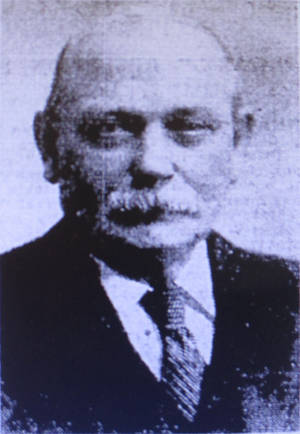 Joseph and Sarah had two sons. William Swift Cauldwell was born in 1891, followed by Herbert in 1894. Sadly, Herbert's life was cut short when he was twelve. On a trip to Wharncliffe Craggs, a beauty spot about ten miles from his home, Herbert strayed onto the railway line and was knocked down by an express train. He died in a Sheffield hospital the following day. In 1908, Joseph's widowed mother Eliza died. She was probably still living at Jarratts where she had supported herself for some years by taking in lodgers after several of her adult children moved to County Durham.
In February 1908 Joseph and Sarah hosted a wedding reception for over fifty people in their home, when Sarah's young sister Beatrice Swift married insurance clerk Christopher Green. Beatrice may have been living with them at that time. The hosts gave the newly-weds a basket chair for a wedding present, suggesting that with a regular and skilled trade and a small family, the Cauldwell's were now enjoying a comfortable, though working-class lifestyle.
It is not obvious why Joseph developed an interest in public service, but in 1899 local newspapers reveal his membership of the Worsborough Education Board. By 1908 he was a member of Worsborough Urban District Council and 1916 he was its Chairman, a role he held for four years. Electoral success, in part, was a result of the gradual extension of voting rights to some working class men, who were happier with men of their own social background representing them, rather than middle-class people, who understood little of the reality of working class life. This was at a time when membership of local government boards was not remunerated but carried out as a voluntary public service.
Joseph's personal contribution in council meetings was often on issues such as street-lighting, and the condition of roads and sewerage, perhaps reflecting a technical turn of mind. He was also vocal on the question of workmen's wages, arguing that contractors who were employed by the council must pay their workers at least the agreed local rate for the job. In his early years in politics, Joseph was a supporter of the Liberal Party, which was often seen as the party for workers in industrial districts. I have not yet discovered whether, over time, he drifted towards the Labour party when it displaced the Liberals as one of England's two major parties, as many of his social class did. The fact that he lost his council seat after 26 years service when Worsborough was divided into wards perhaps suggests that his politics remained liberal.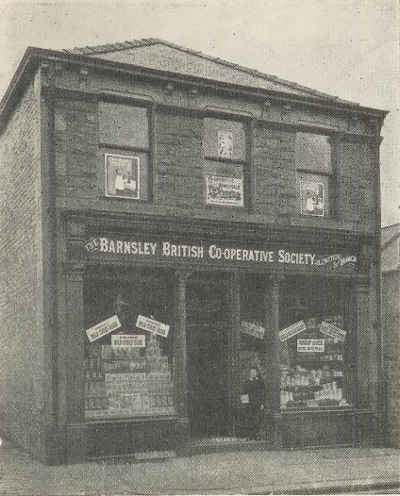 Sarah shared her husband's interest in church and charitable work and there are newspaper reports of her being involved with organising various functions, but generally she preferred to work "behind the scenes". She seems to have been less interested in politics or civic public service. I have not yet located any reports of her attending high profile public occasions with Joseph.
Joseph's major role in Barnsley was his work as director, vice president and finally president of the Barnsley British Co-operative Society. Co-operative societies developed in many localities the second half of the nineteenth century. They were set up by groups of workers and were run by a board which was elected by the members. The intention was to benefit poorer people by buying good quality goods in bulk and then selling them on to workers at a fair price. Any profits were to be distributed to the members in the form of a dividend. The Barnsley British Co-operative Society developed into one of the largest societies in the co-operative movement.
Worsborough Dale had a co-operative shop from the early 1860s. It is unclear when Joseph became involved in the work of the local co-operative, though in the early twentieth century he began to stand, at first unsuccessfully, for election as a director of the Barnsley society, of which the Worsborough Dale branch would have been a member. He was first elected in 1912.
In 1920 the Barnsley British Co-operative Society changed its rules to make the President and two vice-Presidents full time officers. The posts received some remuneration. Joseph was elected a vice-president in June 1933 at which point he left his job at Barrow Colliery to take up his new, salaried role. In October 1935, he was elected President, a position he retained until March 1943 when he resigned because of ill-health.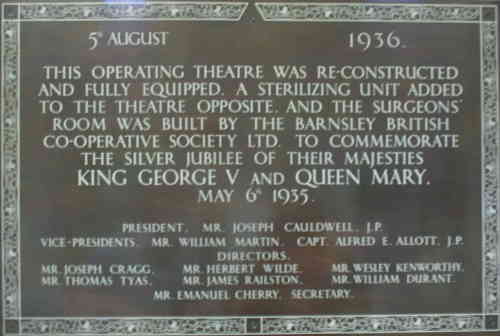 Around the same time he received the accolade of being appointed a Justice of the Peace for Barnsley. It was official acknowledgement that working-class people could be assimilated into the establishment. On the Royal visit to Barnsley in 1937 he was presented to the King and Queen.
Joseph's public service required him to chair meetings, make speeches, understand finance and business, and make decisions on a wide range of issues. He did so successfully, which implies that he was intelligent, articulate, organised, confident in his own judgement, capable of forming a view and carrying an argument and not over-awed by people of a different social class, who, at times, would have formed the majority on the board he was serving on. He must also have had personal resilience because there would have been plenty of occasions when the opposite view prevailed.
Although Joseph's public service had given him access to a more privileged world, he seems to have remained loyal to his origins. In 1939 he was living in Worsborough Dale, within walking distance of Jarratts, and still close enough to his roots to know how poor people had to live. An unemployed brother was living locally as were some nieces and nephews, though his son appears to have moved several miles away, earning a loiving as a carpenter and undertaker.
Joseph died in Worsborough in February 1947, aged 80, after a period of ill-health. Sarah survived him by four years. dying aged 86 in 1951.
For a man of his origins, Joseph Cauldwell's life was unusual, but not unique. There were other working-class men of similar talent and mindset in Barnsley, and across the country, whose work in the early twentieth century started to undermine barriers of class and privilege. They were quiet but determined pioneers who, by getting involved, began to make the apparatus of government and social policy more responsive to the needs of workers in the first part of the twentieth century. The cumulative effect of their persistence, intelligence and respectability helped to establish that poor people and their representatives should not be passive recipients, or victims, of decisions taken by the more privileged but should have a voice of their own.
Siblings of Joseph Cauldwell
Martha 1862-62. Died aged 11 months.
Martha b 1864. Moved to Salford to live with relatives and work as a weaver. She married Benjamin Ormston in 1883. After he died in 1892, she returned to Jarratts and became tenant of No 34. She had three sons, William, Jesse and Joseph. By 1911, William was married to Annie Booth, also from Jarratts, but by then both he and his brothers and mother had moved into other homes in Worsborough.
John Thomas 1869-1919. A coal hewer who lived in Worsborough all his life. In 18892 he married Pamela (Emily) Beevers, who had grown up at Jarratts. They lived at No 32. Their twelve children include Martha 1894, Agnes 1895, Eveline 1898, Fred 1900, Rogers 1903, Alice 1905, Eliza 1908 and Eleanor, 1909. By 1911 they had moved out of Jarratts. Pamela died in 1940.
James 1871-1956. He married Clara Carr in 1894. In 1901 he was living in Barnsley with his wife and three daughters, Ellen b 1895, Eliza b 1898 and Alice b 1900. He worked as a hurrier, moving coal that the hewers cut. Around 1907 the family moved to the Durham area. By 1911, he had become a coal hewer, earning better wages than he had as a hurrier. The family now included Marion b 1902, Nancy b 1906, Martha b 1909 and William b 1910. Alice had died, as had two other children. James subsequently moved to Bradford where he died.
Fred 1873-1958. A coal hewer who moved to the Durham area to work as a miner some time between 1901-4 and was lodging with his aunt, Harriet Armstrong in 1911. He remained in the Durham area and was still a bachelor in 1939, when he was working as a grave digger.
Nancy Broughton 1875-1930. Nancy was named after her Grandmother, Nancy Broughton Cauldwell. She married George Baker in 1898. They had two children. Herbert died in 1911 aged four. William died from wounds in October 1918 and is buried in France in the St Sever Cemetery.
Peter 1878-1948. He had moved from Jarratts by 1901. He married Emma Haigh in 1900. She died in 1906. They had at least two children, both girls. Laura was born in 1901. Harriet was born and died in 1906. In 1911 he had moved to County Durham where he was working as a miner, though his daughter Laura remained in Worsborough, living with relatives. Peter remained a widower for many years, but may have remarried Annie Hobson in 1943. At some point before 1939 he moved back to Worsborough.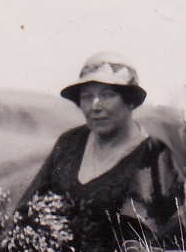 Ann b 1881. She moved to the Durham area between 1901-1904, married Richard Taylor and had a family. They were still in the area in 1939.
Harriet 1883-84. Died aged 15 months.
Alice b1885. Alice moved to County Durham. In 1911 she was lodging with her aunt, Harriet Armstrong. In 1939 she was still a spinster and working as a servant in the Durham area.
When Harriet Armstrong moved to Durham in the 1880s, she lived with a son of her other sister Mary. It is interesting that Mary Rogers family were drawn back to Worsborough, whilst Eliza Rogers children managed to settle in the North East.
Compiled from BMD and parish records, censuses and newspapers in Barnsley Archive or accessed via The British Newspaper Archive.