The Booth Family- One Hundred Years of Jarratts Life
I estimate that over 200 families lived at Jarratts Building. The Booths are one of the few who lived there from beginning to end. Three generations were tenants, though not in the same house.
Their story begins in 1844 when 23-year-old Susannah Winder married John Booth, a slater by trade, at St Mary's Church, Worsborough. A couple of years later they moved to nearby Mexborough, presumably to work. It is unclear when John Booth died but by 1850 the widowed Susannah had returned to Worsborough with son Arthur and daughter Ann. In 1850 she married 21-year-old William Christopher, a Lancashire lad who, like many other young men of the time, had been attracted across the Pennines to the Yorkshire coalfields. Susannah was a pregnant bride and she cannot be located on the 1851 census, two months after giving birth to John. Meanwhile William lived next door to her father and was looking after Arthur and Ann as well as his own baby. Susannah appears to have had other children but typically for the time, not all survived. Mary Christopher died in 1854 and Ann Booth in 1856. Walter Christopher, who was born in 1854 died in 1856.
A tenancy would probably not have been given to a woman when Jarratts was built in the 1850s, so It seems likely that William and Susannah were together when they moved into No 18. Birth and death entries in the Worsborough Parish registers indicate that this happened between 1854-1856. The 1861 census enumerated Susannah, the head of the household, as a married woman. At this point she may have been supported by her sons, Arthur and John, who worked at the colliery. William Christopher has not been located in 1861 or subsequently and it is possible that the couple had separated. If Susannah's second marriage was a difficult one, her young husband must have found the situation intimidating. She was from a large, local family and two of her brothers and a married sister also lived at Jarratts in their own households. There are indications that members of the Winder family had dominating personalities.
John Christopher died on 13th June 1864 aged thirteen. A report in British Miner and General Newsman indicates that Susannah, a single mother, had no income at that point as Arthur and John had been locked out of the Oaks Colliery, along with other workers in a bitter industrial dispute. She had gone for help to a credit stores run by the Miners Committee, looking very careworn. A chair was given to her and she explained that her son had died that morning, having never rallied since he escaped from Edmunds Main after the explosion in December 1862. Her "wailing cry for her boy would have melted a heart of stone. None could offer her a word of comfort; but the silent sympathy of all went with her, as with a sad and heavy heart she left the office."
In 1871, Susannah, now recorded as a widow, was living at No 9 and landlady to five young male lodgers who were miners. Arthur also earned a living underground. Providing board and lodgings for all these people would have given Susannah a reasonable income.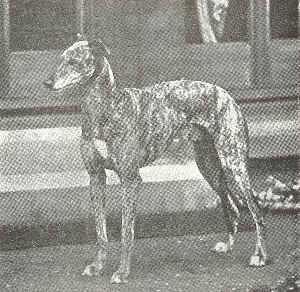 Arthur Booth was fond of racing dogs, for which he nearly paid a high price in 1866 when he was prosecuted for trying to poach game from local landowner Richard Micklethwaite. As the only evidence offered was that he was sitting on a fence whilst his dog ran in a field, the case was dismissed by the magistrates without hearing his defence.
In 1874, Arthur married Mary Thompson. The family seems to have experienced a modicum of prosperity because in 1881 they were living on High Street in a house which was adjacent to the Jarratts site. This suggests that Arthur may have been working as a pit deputy as there were some houses for foremen in this vicinity.
Arthur and his mother saved a Jarratts child from drowning in March 1888. Ten-year-old William Prescott slipped into the colliery yard to slide on a frozen pond. By chance, Susannah was walking past the gate and heard William's frightened screams when the ice gave way beneath him. She hurried 200 metres back to their home to fetch Arthur. He ran barefoot to the pond, smashed through the ice with his limbs and managed to pull an exhausted William out. Arthur's body was badly lacerated in the process. He received fulsome praise from the colliery owner, William Batty, and other officials who had witnessed the rescue, which begs the question of why they stood watching instead of attempting to help the drowning boy themselves.
By 1891, Arthur, his wife, mother and large family were back at Jarratts, squashed into No 25 which was on Step Row. The reason for the move was probably Arthur's deteriorating health. By 1901, he was being supported by his elder sons and the only work he could manage was to go round houses early in the morning to rouse the workers. His health problems were most probably caused by working as a miner.
Arthur and Mary had eleven children and theirs was one of the largest families on the site. Walter was born before their marriage and was known as Thompson. The others were Albert, John, Harry, Ann, Alice, Tom, Nellie, Lizzie, Ernest and Lucy. Tragedy struck the family unexpectedly in 1903 when Mary was killed in a carriage accident, leaving an elderly Susannah to care for the family, assisted by Alice who had given up her job as a housemaid and returned to the family home by 1911. Arthur Booth died in 1912. He was 68. His doughty mother died the following year, aged 88. From c1900 members of the Booth family drifted away from Jarratts though most remained in the area. This may be typical of many other families who lived there. I have not located information about them in newspapers, again typical of most families that had neither a hero nor a black sheep.
The future lives of Arthur and Mary's children appear as follows:
Walter, a miner, married Alice Smith and then Gertrude Willets. He had children with both wives.
Albert, a miner, remained at No 25 and died in 1952. He was a bachelor.
John, a builder's labourer, married Emily Swift in 1901 and had a family. In 1939 he was living at No 25 as a single man. He died in 1944.
Harry, a miner, served in the Great War and was killed at Mespotamia in 1916.
Ann, no information located after 1891.
Alice took over the tenancy of No 25 in 1912 from her father and died unmarried in 1955. I do not know whether she accepted an offer of rehousing in the 1950s or whether she lived at Jarratts until her death.
Tom, a miner, married Gertrude Winter and had several children.
Nellie worked as a domestic servant and died unmarried in 1941.
Lizzie married James Sutton and had several children. They lived at 29 Jarratts early in their marriage
Ernest married Frances Allen in 1922 and had a couple of children.
Lucy married John Harper from 51 Jarratts in 1912. They had a very large family.
Compiled by Denise Bates from census and BMD information and newspapers from the British Newspaper Archive.